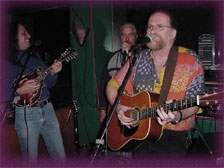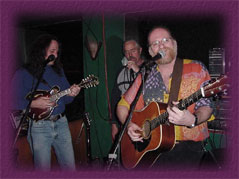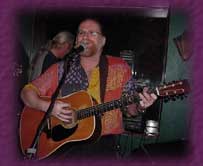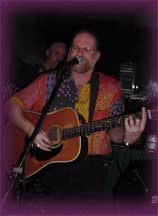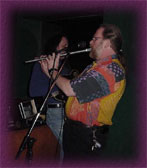 Folk singer and songwriter "Jim Bob" Atkinson grew up in upstate New York, where he took up the guitar at the age of thirteen. While going to college at Colgate University he played in local coffee houses for extra money.
Jim Bob has continued to play and write his sometimes funny, sometimes heart-felt music; telling stories of life and family for the last 25 years. During that time, he has also learned to play Harmonica, Banjo, Mandolin, Flute and Penny Whistle.

He performs Acoustic solo locally and was a member of the "Zin Bubba" band for seven years. His Christmas shows for seniors and children are so popular that they begin booking him in May.
He plays a variety of music and performs solo or with others as a duet or a trio. This includes original music, folk, rock & roll and Irish.
To enjoy a great show,
you can see Jim Bob perform
in the following locations:


- White Rock Sports Bar, Dallas -
- Shadyside Cafe, Dallas -
- Adair's, Dallas -
- Pickin' in the Pines -
- Marty's Wine Bar, Dallas -


Booking Information:
Jim Atkinson
(214) 324-7400
email: JimBobMusic
copyright 2015 Jim Atkinson--All Rights Reserved